This is going to be a quick post - I see a lot of people shooting really bad photos of food with their phones so I want to give you a few easy tips to up your #foodie game. Food is one of the latest photography specialties to become democratized by technology so take advantage of that smartphone you have and wow your hungry followers.

This isn't rocket science and hopefully by the end of this you'll have 20k followers so you can eat for free at fancy restaurants.*

*I'm kidding. Don't work for free food that's stupid. Get paid.
Lighting is probably the most important part of food photography, and I don't mean your flash. In fact the flash on your phone is garbage and it's going to make the food look like crap. I'm talking about nice lighting that isn't overly harsh or yellow. You want a clean bright light source usually coming from an angle. To demonstrate I bought some black presentation board and an eggplant parm from Patrizia's of Manhattan (it was delicious btw). I stacked the sandwich on a cutting board and placed a cheap LED light from Amazon off to the left. I snagged the shot above with the Pixel 2 and edited it with the HB2 preset in VSCO. Voila.

Here's a BTS of the setup:
If you don't have a lot free time on your hands like yours truly, natural window light is your best bet. Always find a table closest to a bright and large window or walk your food there to get the shot. Here's a couple examples of window light.
Lastly there's basically three main compositions you should stick to. The top down, the POV, and the quarter angle. You really can't go wrong with any of them but top down and POV usually seems to perform best.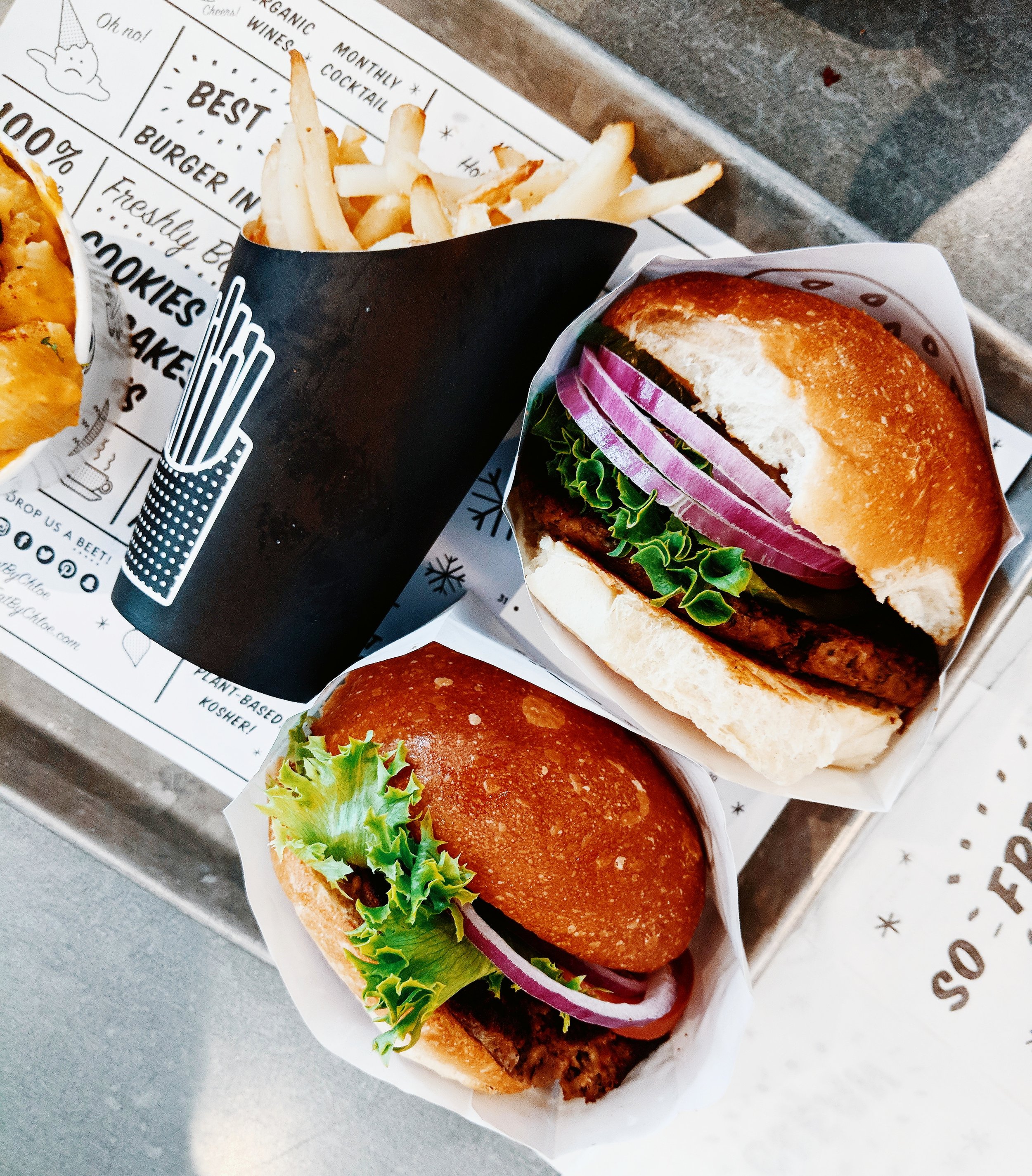 Extra Tip:
Turn your phone upside down for a lower perspective.
"But the lighting in this restaurant is shit!"
This happens all the time. You have to get creative if you're dealing with less than ideal lighting situations. I'll sometimes use the candle on the table or even someone else's phone with the brightness turned up as an artificial source. Here's an example using candle light to boost the scene up a bit.
To recap everything:
- NO FLASH
- Natural lighting is best (go to the window!)
- Use the three composition rule (POV, Top Down, or Quarter Angle)
- Use a small LED or someone else's phone if you need bit of extra light
- Don't go crazy with editing. Less is more.

There you have it - I told you it wasn't rocket science. I hope these tips help you capture better eats. Don't forget to stop overthinking it and #justshootit.

Follow my food shots: instagram.com/patrickshootsfood
See my food work: patricktomasso.com/food


pt.